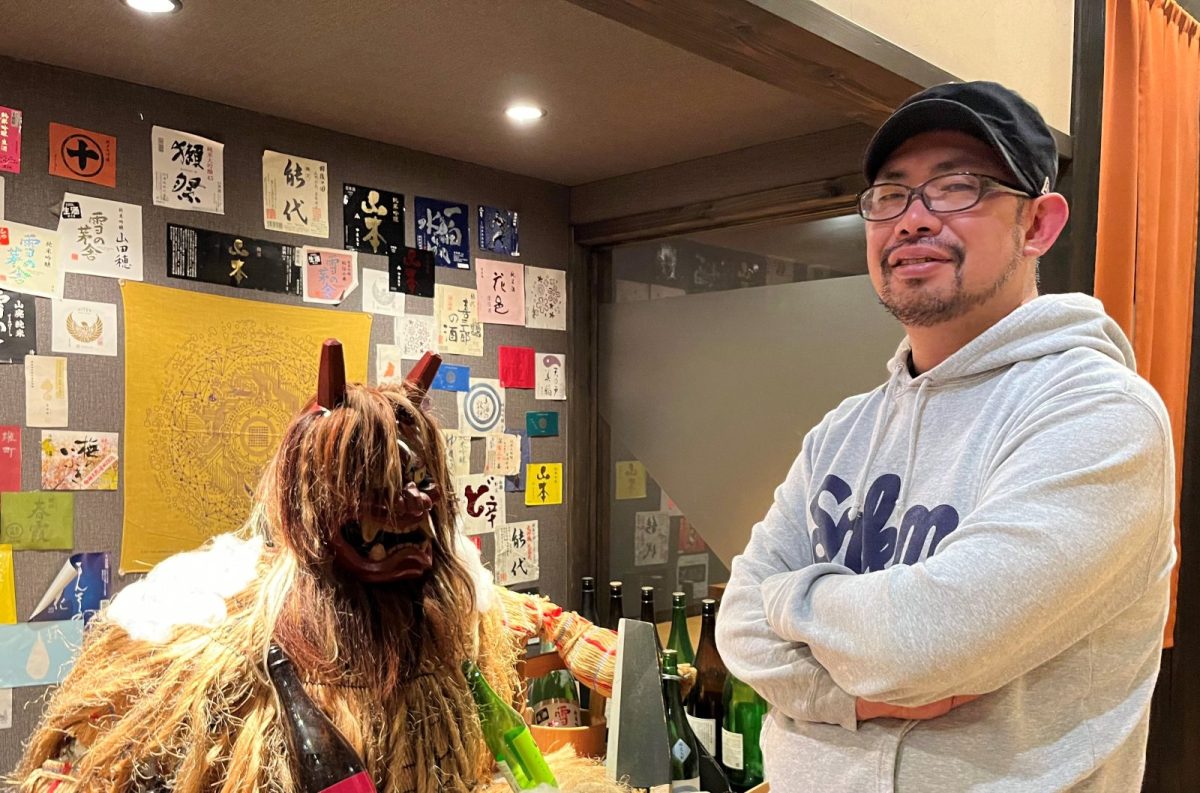 Far from home: music & Tokyo
—How did you get into culinary arts?
I was born in Noshiro City in the Akita Shirakami area, and from the age of 17 I decided to pursue a career in music in Tokyo. While immersed in my music career, I started working in restaurants and honed my culinary skills in yakitori and steak restaurants in Tokyo for 10 years. I then returned to my hometown and started working at Iki, where I am currently head chef. I am now involved in all aspects of cooking at Iki, as well as product planning and development, with a focus on local production for local consumption.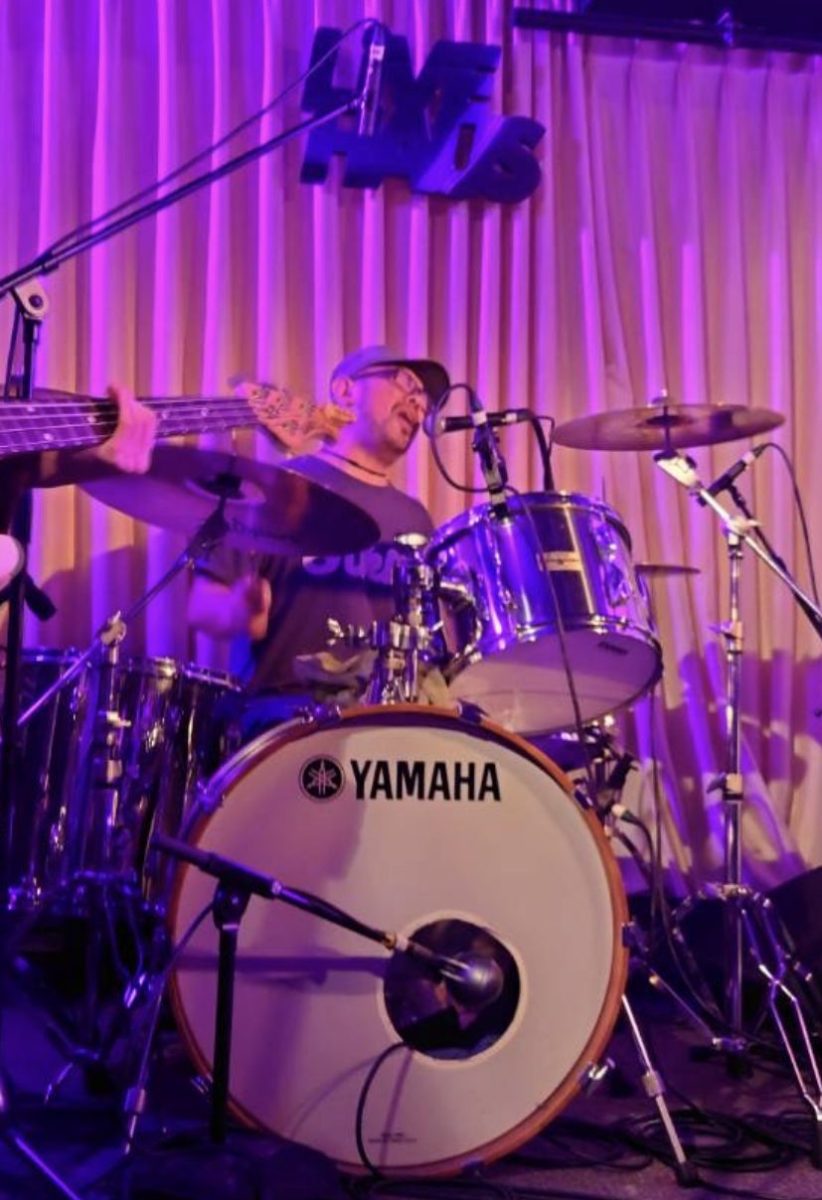 More than just a culinary genius
—How has your journey in music been so far?
In Tokyo, I formed the punk rock band OUT OF STYLe with members from Noshiro. Even after I came back to Noshiro, we have continued our activities and now it has been 23 years since the band was formed. The other members are still in Tokyo, so I often go to Tokyo myself to practice and perform. We have released five albums and toured all over Japan. I am the drummer and vocalist.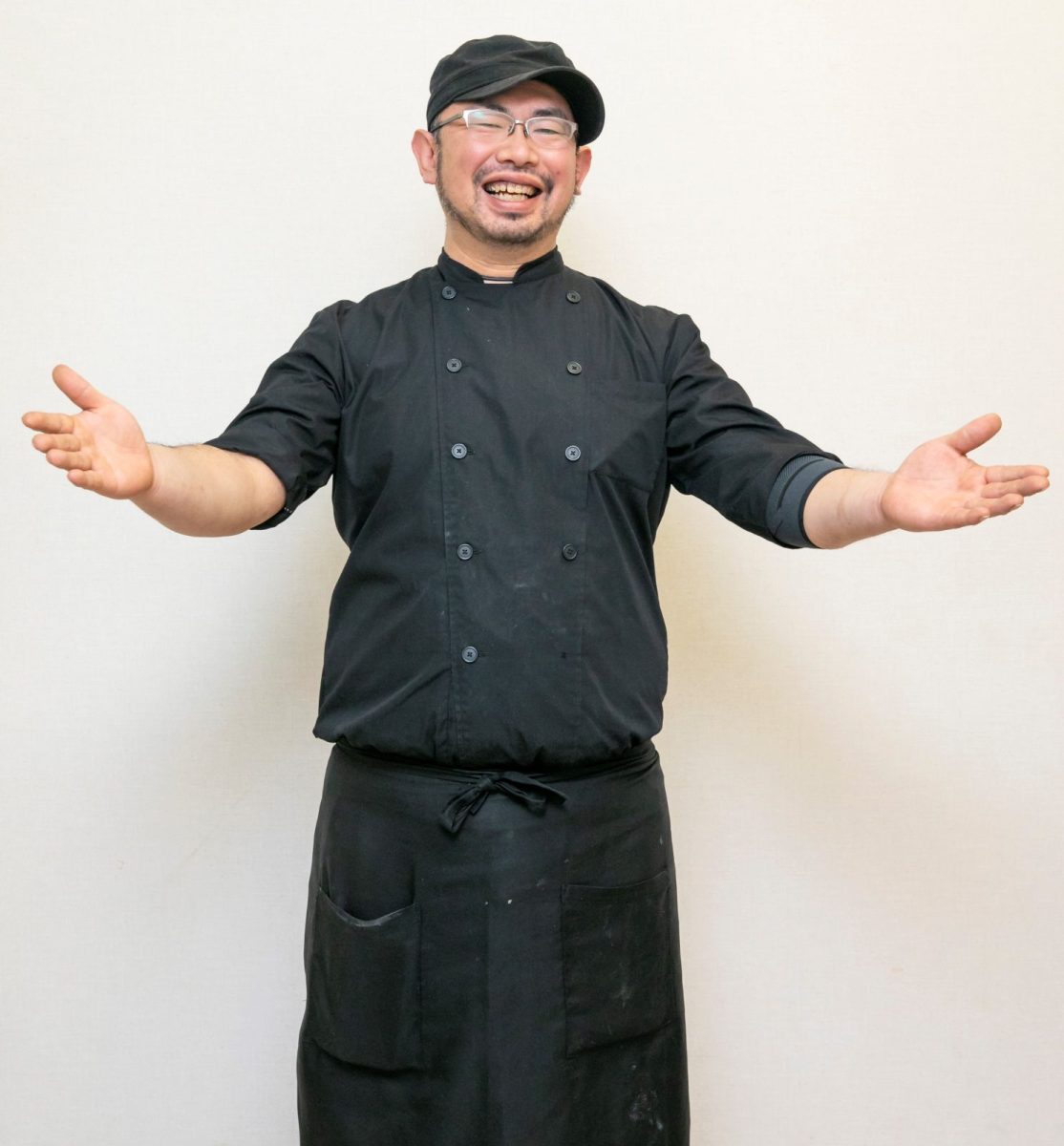 'Creating happiness' at Iki
—What does Iki's concept mean to you?

I have always had the desire to make people happy. In the course of my creative activities, I was considering a lot about philosophical questions such as what it means to live and what it means to be happy. One day, while having dinner with friends, I heard one of them say, "I am happiest when I am eating delicious food". At that moment, the thought came to me that 'surely the feeling of "delicious" is the simplest way to deliver happiness.' I realised once again that my beliefs were shared by my favourite musical activities and my work in the restaurant business, and this motivated me to work even harder in my current job.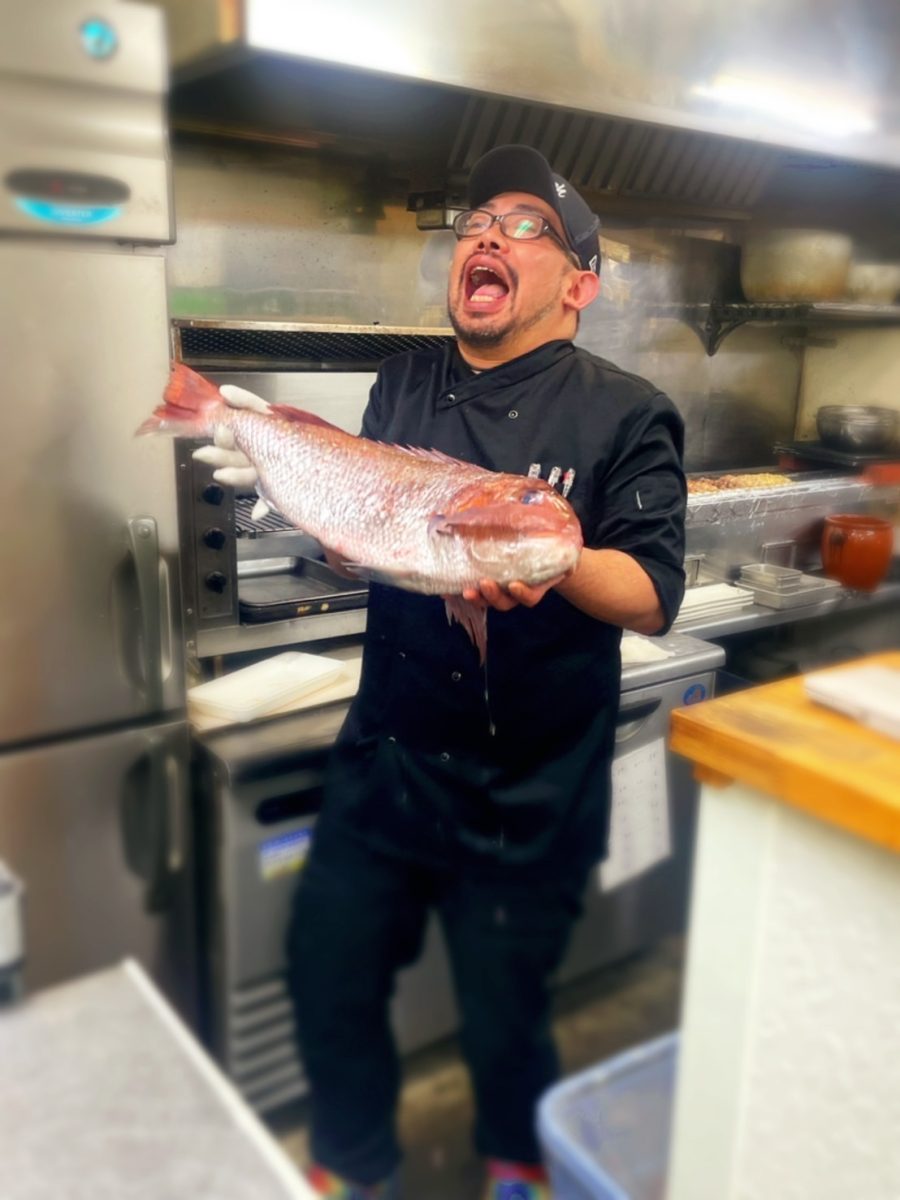 Keeping it local
—Work principles that you follow?
'Local production for local consumption' is a major theme for me. When I was working in Tokyo, I had no connection to the suppliers of foodstuffs. Now my motto is to work in an environment where I can see the farmers, and connect their thoughts to the consumer through my dish. Work is something I spend a lot of time on in my life, so I want to do something that I like and enjoy, rather than work while being dissatisfied.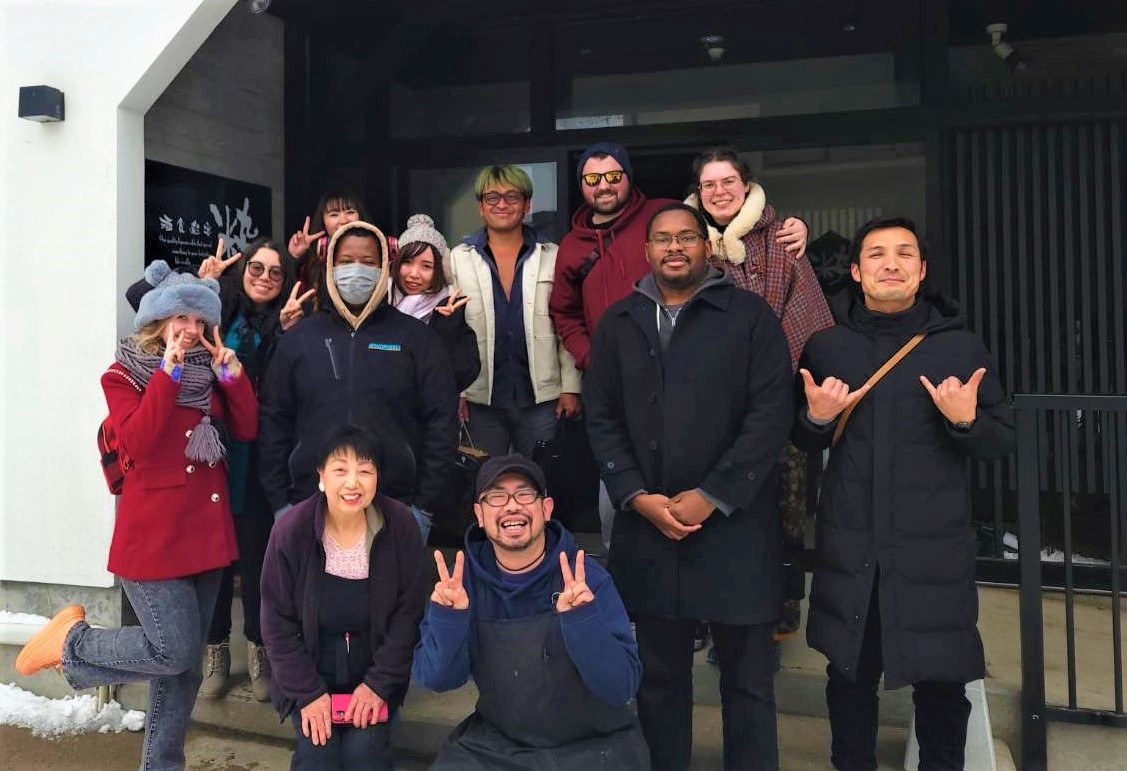 A place where all can feel welcome
—How do you handle special meal requests?
When people ask me why I am a chef, it is because I want my customers to be happy. I want to meet customers' requests as much as possible, and that is why I continue to work on improving my skills as a chef.
For example, this happened to me once. One of the restaurants I worked at had a salad bar. One of the customers had a child with an egg allergy, so I hurriedly made and served a salad without mayonnaise, and they were both very happy.
Even with sudden requests, I want to do my utmost to please my customers. I tell my work colleagues in Iki the same. For this reason, I would like our customers to tell us anything they want without hesitation. Incidentally, Iki also offers gluten-free soy sauce, sticky rice flour pizza and dumplings.
Kamashimeshi to enliven the local community
—How has Iki contributed to this project?
As I mentioned before, local production for local consumption was originally a theme that I had in mind, so I took part in the Kamashimeshi project to create a menu that represents the local area. We serve 2 menu items that have been developed using at least three local ingredients, which you can enjoy eating while changing up the flavours. The menu uses local Wagyu beef and other sumptuous ingredients, and is especially popular among travellers.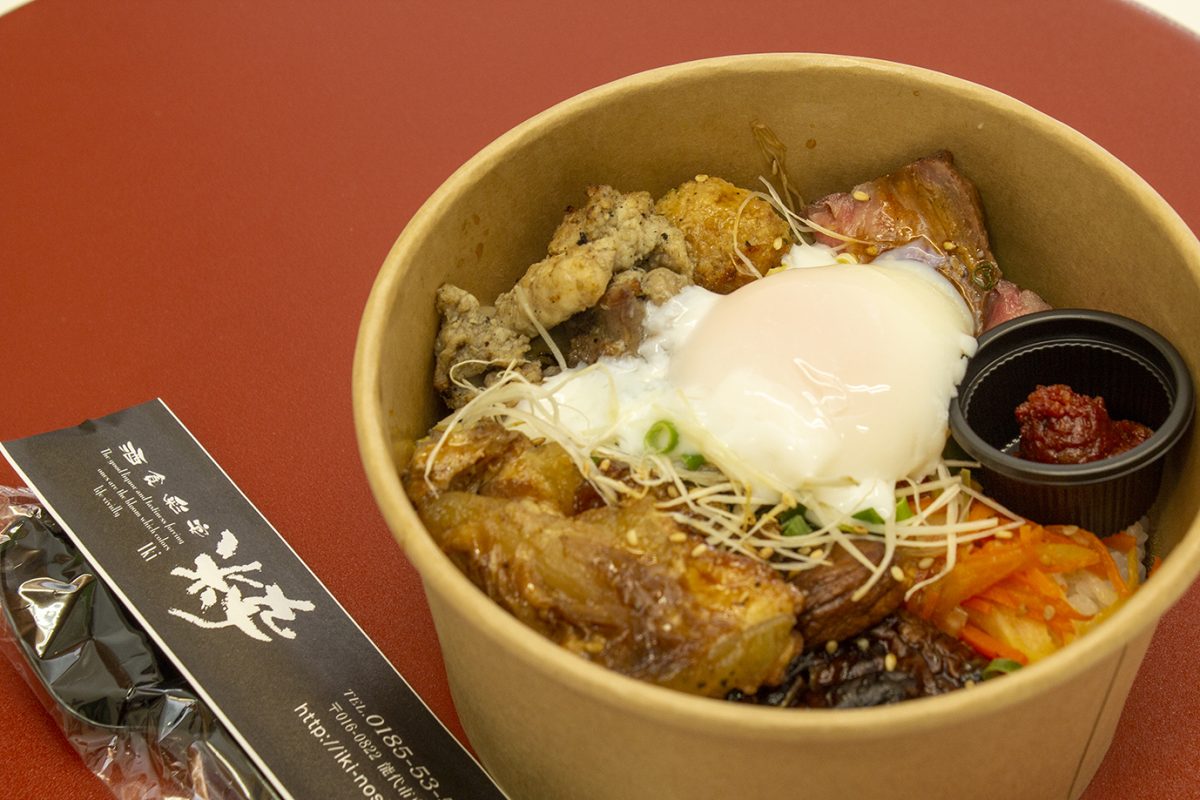 Surviving through the COVID situation
—Any changes to operations during the pandemic?

We first opened for lunch and later started to offer take-away and catering services. Last year we launched a new website to sell our products online. In the future, we'll do our best to get our products available at roadside stations and local supermarkets too!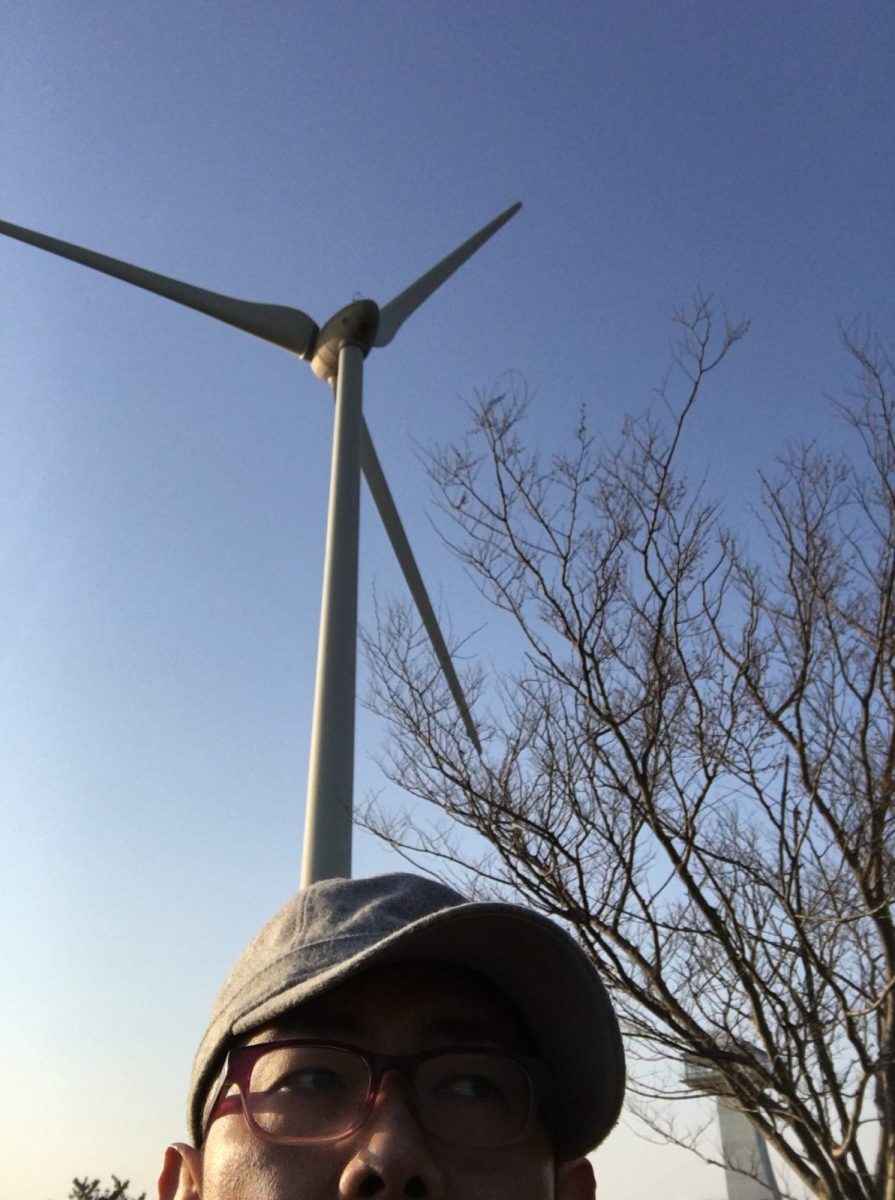 Area Quiz Corner
Driving along Route 101 from Noshiro. I usually love to listen to the song 'Taylor' which was composed in Hawaii by Jack Johnson.
Favourite spots to visit?
The huge Zelkova (keyaki) tree at Hiyoshi Shrine is best to see on summer mornings and the stars on the sea side of Kaze no Matsubara are beautiful, especially when it's pitch black at night! I also love Nagominoyu hotspring in Fujisato Town―the view of the waterfall is the best over there.
Favourite festivals and events?
Tenku no Fuyajo Festival in Noshiro and Mikoshi no Takiabi in Happo.
Buta Nankotsu (pork cartilage). It's usually simply grilled, but I like to 'unconventionally' serve it teriyaki-style or with beef stew which are both delicious. Shirakami gyoza is also a favourite of mine (rice-flour dumplings filled with local vegetables, Wagyu beef and pork cartilage).
Souvenir recommendations for tourists
Ajiro-weaving and kumiko crafts which are typical of Noshiro the 'City of Wood'.
Cafe & asobiba 4-6 also has sundries that make great souvenirs. Personally, I am looking forward to the upcoming gift store Uki by Mokutopia, which will also have a collection of wooden items that could make great gifts.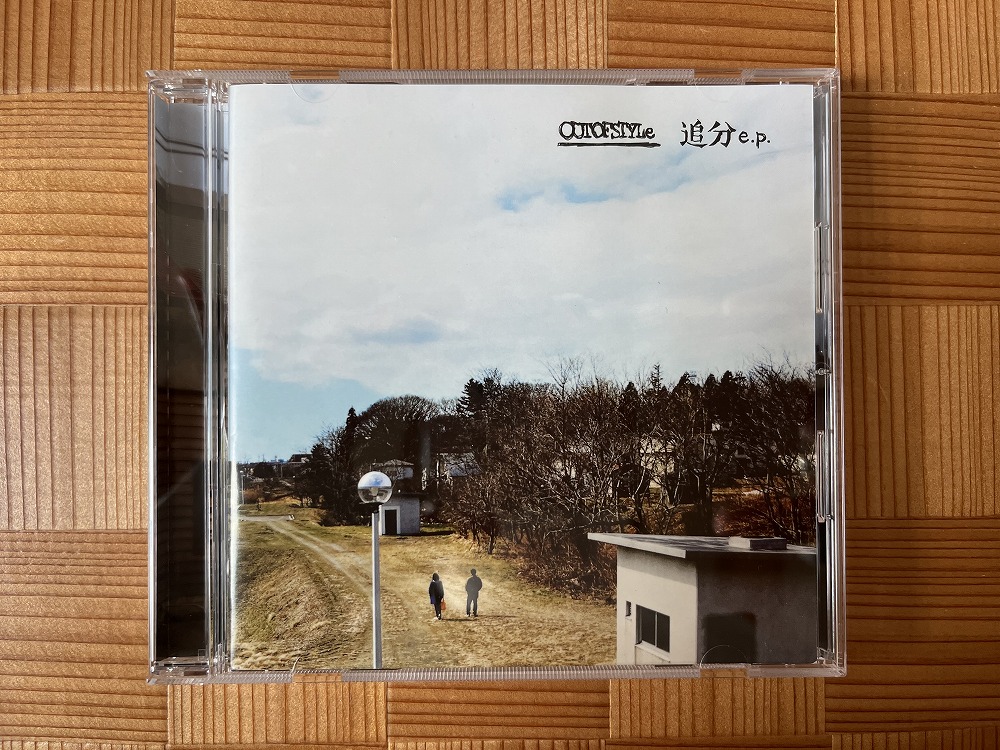 Our take on Yanagiya san:
'I make food like I design a CD jacket'―Yanagiya san's words are clearly conveyed through Iki's bento and menu which are not only delicious, but also filled with artistic and colorful plating. Music and the concept of 'delivering happiness' is at his core in everything that he does. We personally had the pleasure of enjoying a delightful "specially-made" gluten-free course (with gluten-free soy sauce and an English menu!), which is why Iki is always one of our top recommendations to all travellers visiting the area. A meal at Iki is hands down one of the best ways to be introduced to the unique cuisine of the Shirakami area and the warm hospitality of the Japanese countryside.