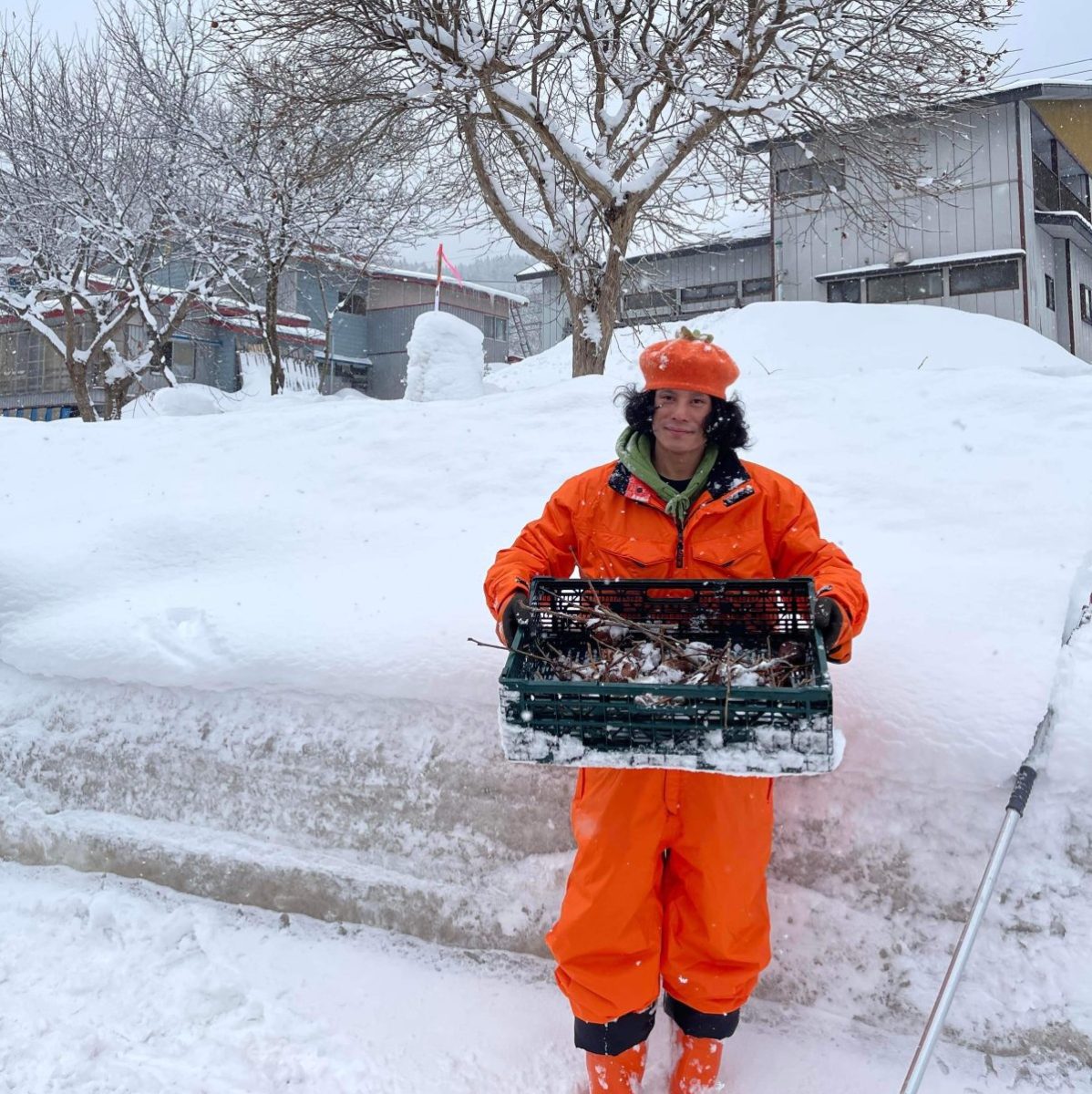 South to North: from Hiroshima to Akita
I am Hiroshima born and bred and when I turned 22, I decided to leave home and start travelling. For about 10 years, my travels took me all over Japan. Around four years ago, I ended up moving all the way up here to Akita Prefecture because of my wife who is from Noshiro City.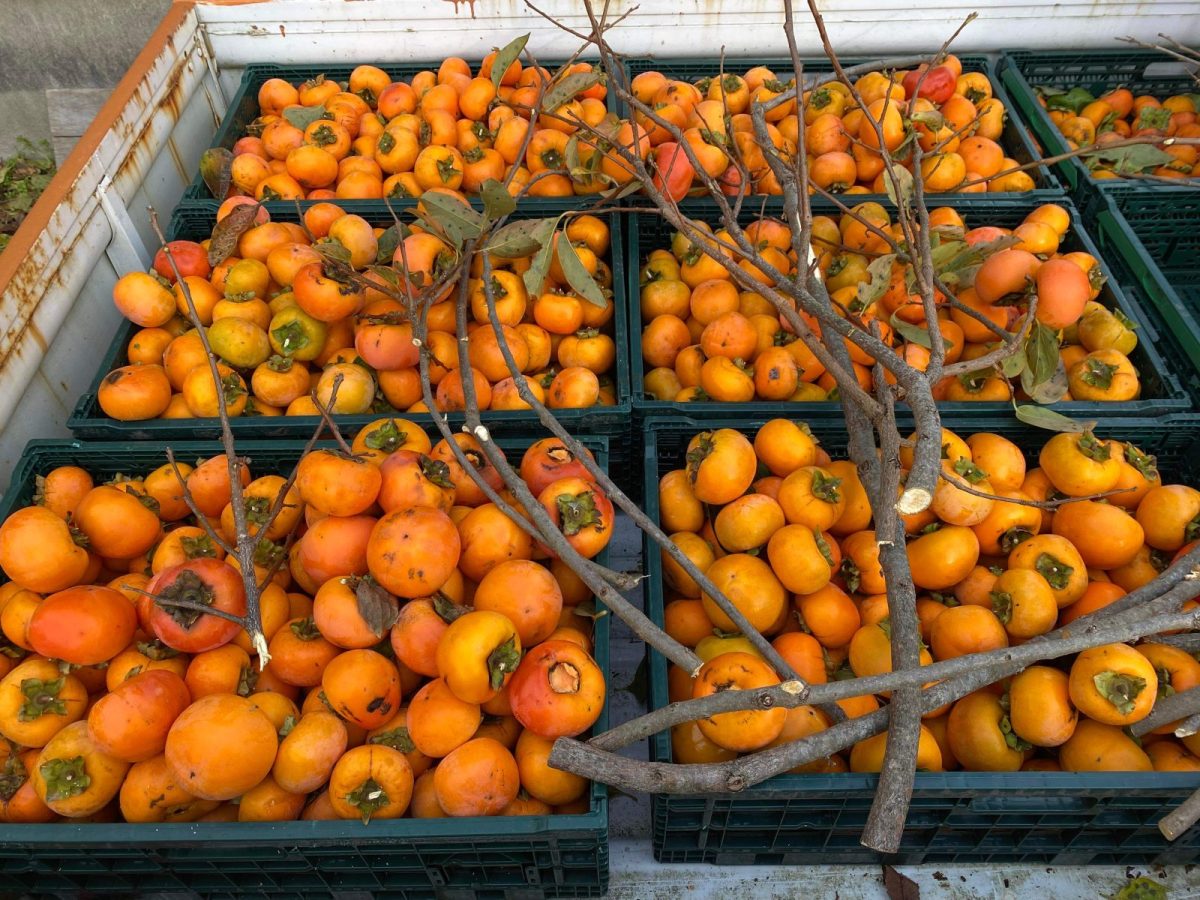 Hooked on persimmons
Immediately after moving here, I noticed that unharvested kaki (persimmons) were just left out on trees and lying around, and felt it was a waste. No one was picking them at all so I consulted my friends about whether it could be put to good use. That's how I came up with this persimmon project, which effectively utilizes local resources. Another reason is that my name 'Kakinoki' in Japanese means 'persimmon tree'.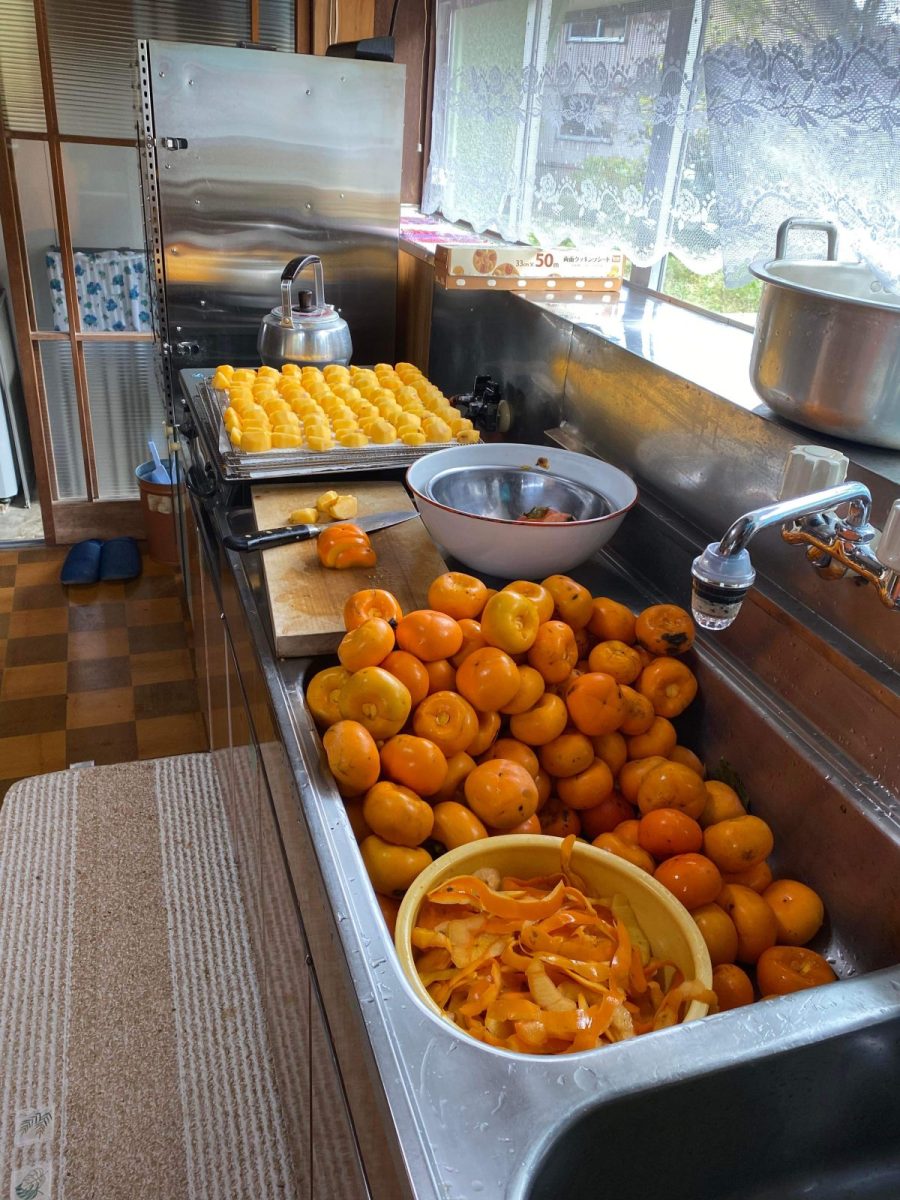 A one-man show: a day in the life of a persimmon farmer
I harvest, process, and sell kaki that have been left out on trees since the previous fall season. Although I use a machine for drying, I do all the work like harvesting and peeling the persimmons myself. During peak season, peeling starts at 6 a.m. each morning for 4 to 5 hours, and harvesting continues until the evening. I do this every day and I really do enjoy this work. I am also glad that it contributes to revitalizing the area.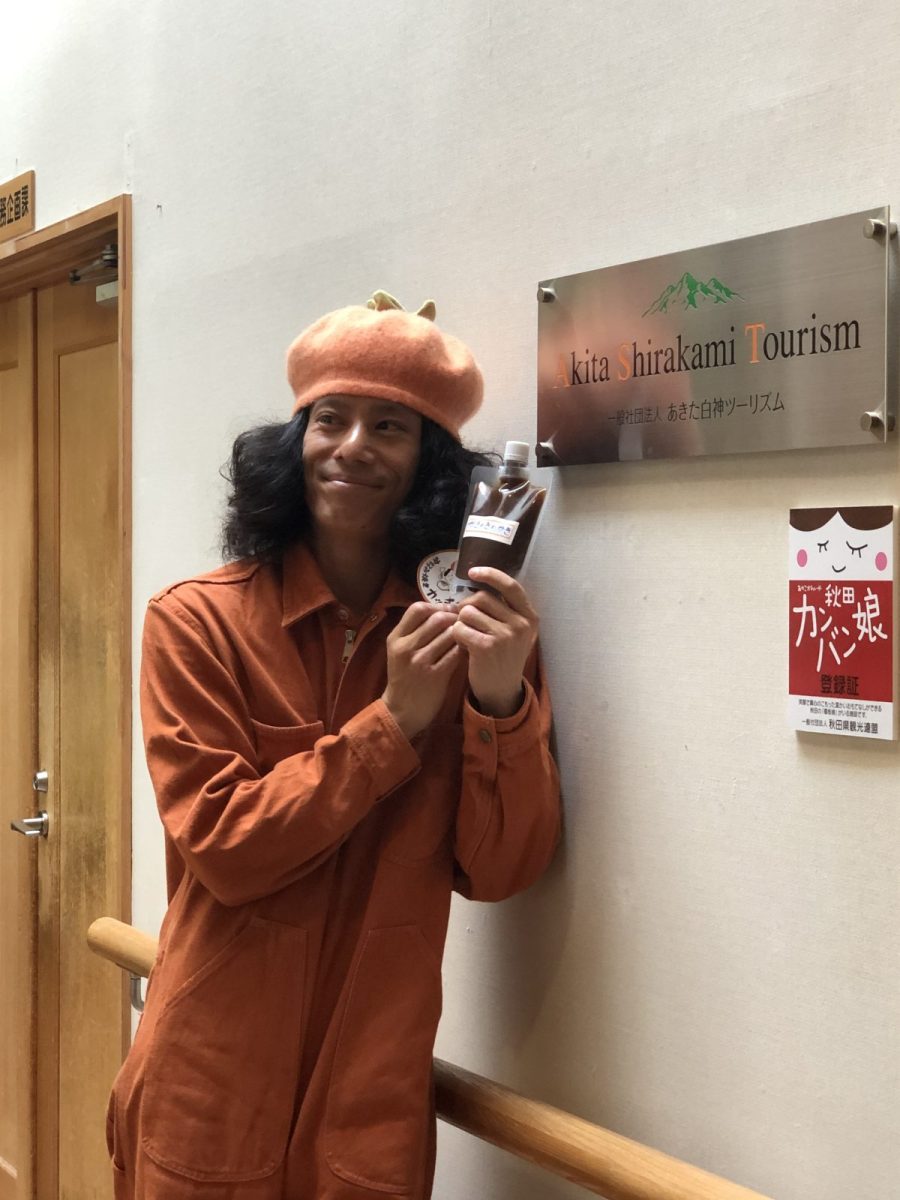 Kakki's signature okonomiyaki sauce
The idea for making okonomiyaki sauce using persimmons came from a friend's suggestion and the product was made by the shop Kinomi. I happened to have some persimmons left over, so I decided to make a prototype using persimmons as a substitute for dates, which are commonly used when making sauces. This sauce also uses 'Iburigakko dipping sauce' that would normally be thrown away. It can also be enjoyed by vegetarians and vegans.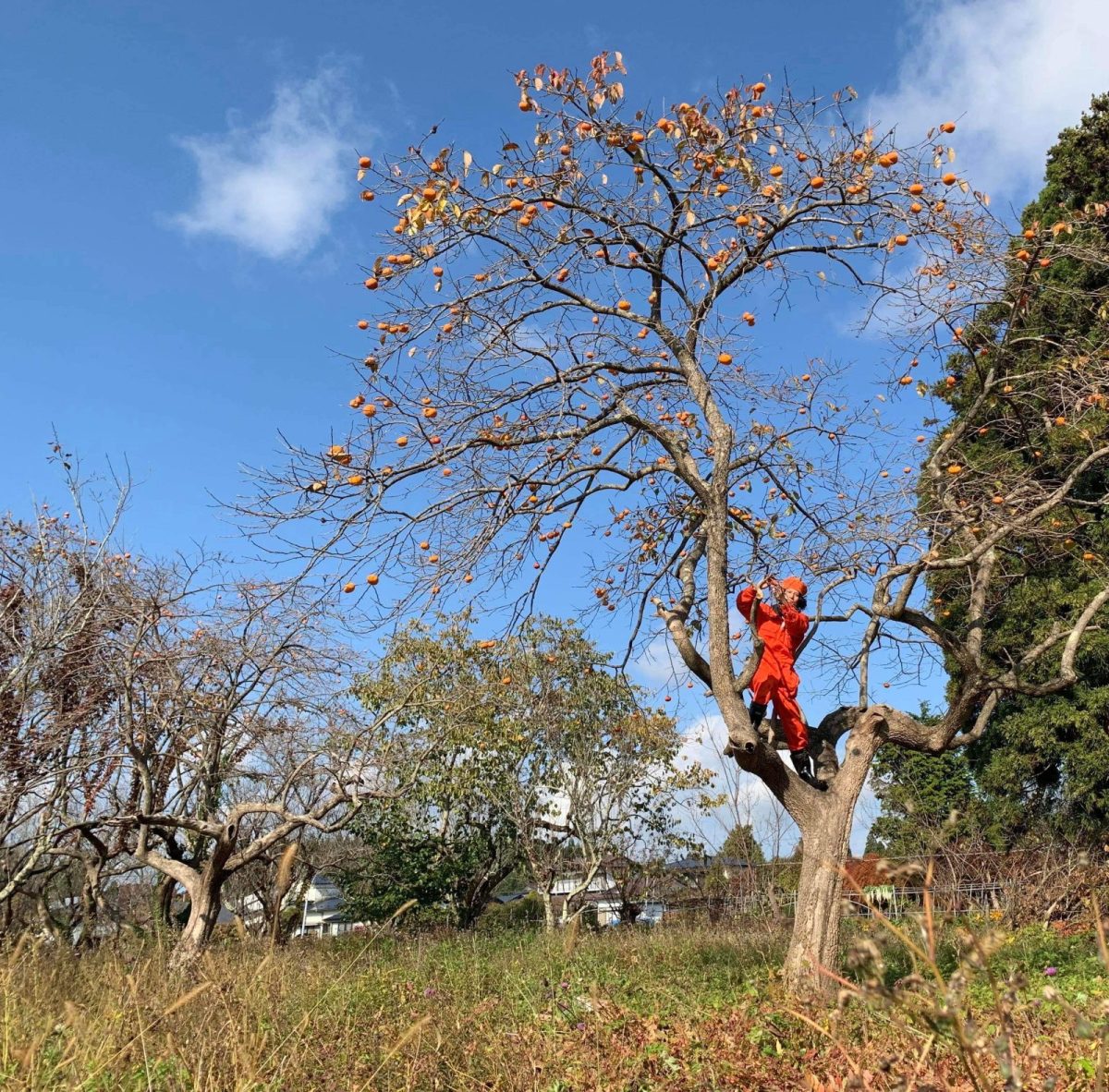 Plans moving forward
As you know, I mainly work with dried persimmons. To be honest, from the beginning, I wanted to make kakigori (shaved ice) from frozen and shaved persimmons. I am hoping to commercialize it next year. Aside from that and the okonomiyaki sauce, I am working on expanding into a wide range of products such as persimmon beer, wine, and sweets which are still in the development stage. The challenge is the yield of persimmons. It's difficult to harvest, so everyone leaves them as they are, but I'd like to create a system where people who harvest abandoned persimmons can receive persimmon beer as an incentive to increase the amount of harvest in the whole prefecture.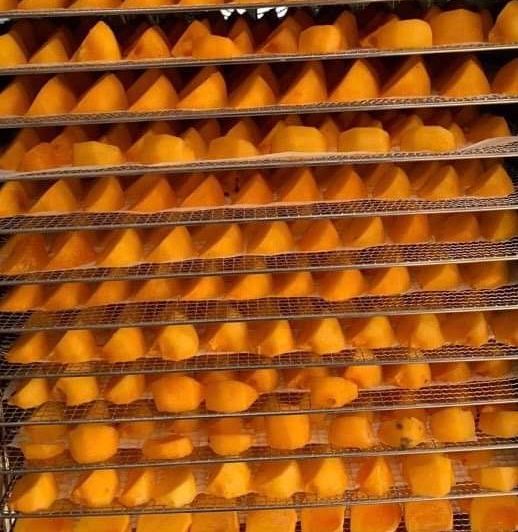 Personal outlook on the local SDGs situation
To be honest, I don't think people in Akita have a high level of awareness about SDGs. I think this can be said just from the fact that there are many abandoned persimmons that are not being used effectively. And there are many akiya (vacant houses) that are just wasting away and not being put to good use. I think if everyone starts thinking about how to use what they have around them, it will lead to sustainability and regional revitalization. But I have to say, when it comes to preserved foods, they have excellent knowledge of fermentation technology, so perhaps they are aware of living sustainably to some extent.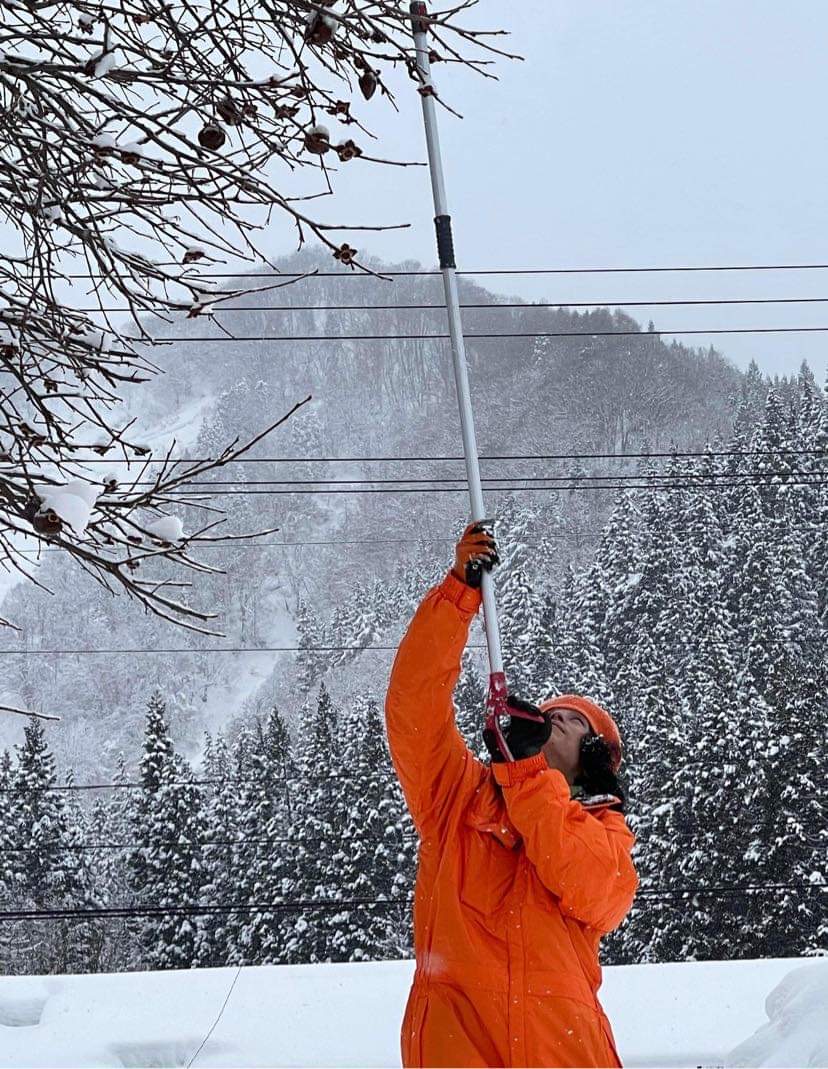 Area Quiz Corner
I haven't got to doing any activities yet, but I would like to canoe on Yoneshiro River, try on kimono at Kaneyu, go river trekking, and fish for smelt.
Favourite spots to visit?
Kimimachizaka Park, Garo Falls, Mt Ponpoko, Kaneyu and the scenic Hiyama area.
Favourite festivals and events?
Tenku no Fuyajo Festival, Sandcraft in Mitane, Noshiro fireworks, and local food events etc. There are so many events around here every week, so it's difficult to enjoy all of them!

Local Akita sake, Ba-niku (horse meat), Zazamen (noodles with ginger and minced meat), Damako hotpot with seri (a type of Japanese parsley) – they even eat the roots here in Akita!  
Recommended soul food in the area?
Ramen! There are so many ramen places here! You can try ramen at Gosaku Ramen and Juhachiban. And then there's the spicy and delicious negi (Japanese long green onion), Noshiro Udon, Baniku (horse meat) ramen and Suffolk.
Souvenir recommendations for tourists
Kinomi and Sekito – they are particular about the ingredients they use. And I am still working on it, but I hope you all look forward to taking back Akita's persimmons branded as souvenirs in the future!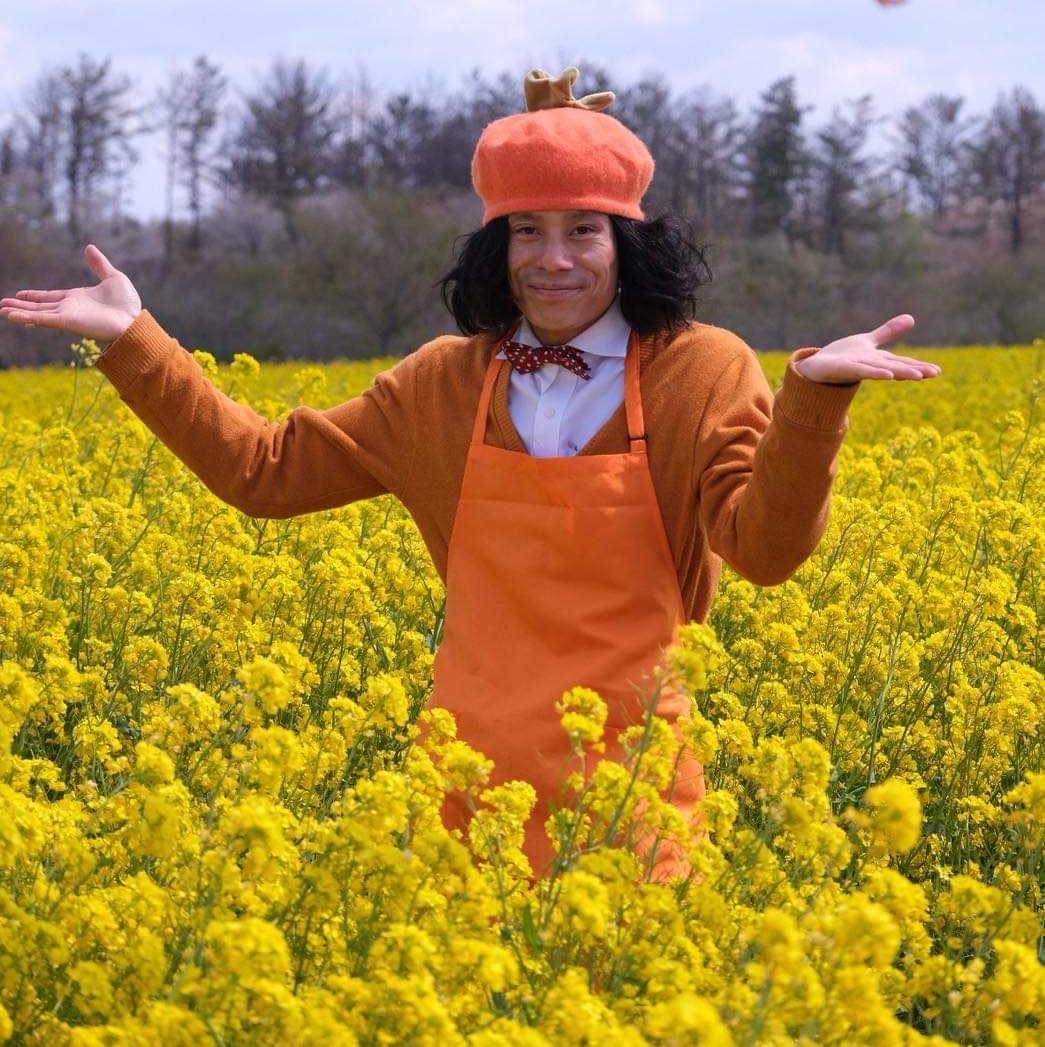 Our take on Kakinoki san
It has been inspiring to see how Kakinoki san's hard work has been blossoming into a fruitful (no pun intended) business over the past year. His energy, resilience, and positive personality are undoubtedly a great source of inspiration and motivation for the local community as well. His work with unused persimmons has contributed significantly to the area's sustainable goals and to solving local issues and has accordingly been recognized (read Japanese article here) alongside other local individuals' work that aligns with the SDG goals in Akita Shirakami.
If you see him at a local event, don't hesitate to go up to him and say hello as he speaks English and is one of the friendliest locals you'll meet here in Akita. You can address him by his nickname 'Kakki' as well. And don't forget to try his delicious Akita-style okonomiyaki and signature okonomiyaki sauce!
Check out his website (only JP available) and online store here (*Currently, only domestic shipping is available).